August 26, 2021
Did you know that the Virginia Museum of Natural History (VMNH) is a leader in the global monitoring of cultural heritage sites threatened by armed conflict and natural disaster?

Through the recently formed Cultural Heritage Monitoring Lab (CHML), which is located at the museum and developed in partnership with the Smithsonian Cultural Rescue Initiative (SCRI), museum staff - along with a distributed workforce of archaeologists, art historians, GIS experts, and other heritage practitioners - are able to monitor threatened cultural heritage sites across the globe.

CHML serves as the primary mission support lab for the US Army Reserve's recently reactivated Monuments Men (38G/6V) unit and also provides support for non-government organizations and government stakeholders at research and response-oriented organizations. Among other technologies, the lab utilizes high-resolution satellite imagery provided by industry partners to rapidly identify destructive events and active threats to monuments, museums, archives, historic buildings, archaeological sites, and landscapes.

On Wednesday, VMNH Assistant Curator of Archaeology and CHML Director Dr. Hayden Bassett was stationed at the mission command center outside of the museum, where he tracked and assisted US Army personnel on the ground conducting hurricane impact assessments on multiple archaeological sites in Honduras. This humanitarian response and subject matter expert exchange mission is one of the first missions of the new generation of Monuments Men and Women.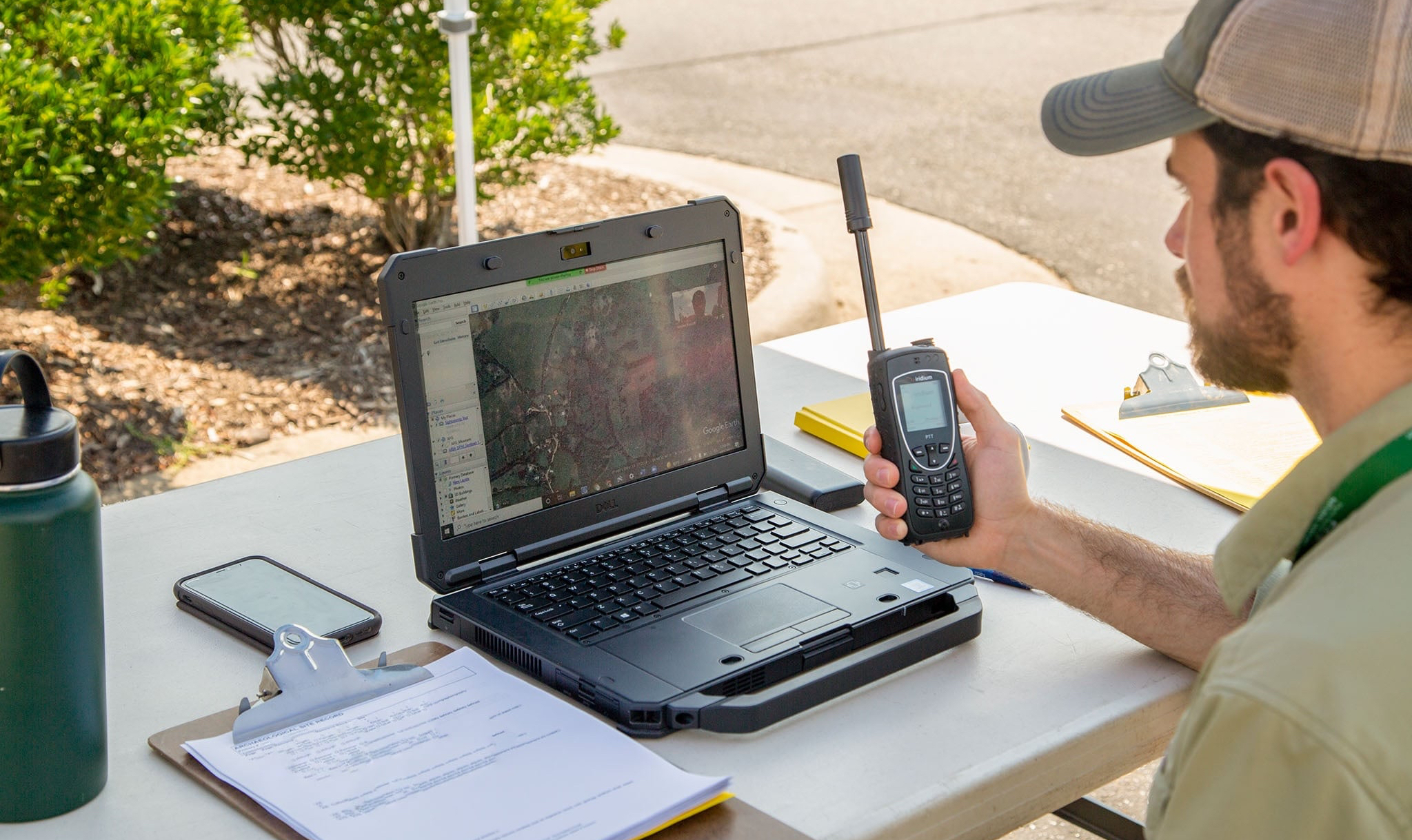 Communicating with personnel in remote locations throughout the world can be extremely challenging. To help ensure clear lines of communication with the team in Honduras, the Virginia-based satellite communications company, Iridium Communications, has generously and critically provided 3 push-to-talk (PTT) satellite phones, tracking, and airtime for the mission.

This exciting work in Honduras and locations throughout the world will continue for years to come.